Rathkeale House Hotel is ideally located in the heart of Munster in County Limerick. It's within a short drive of many of the top class visitor attractions and the Wild Atlantic Way in the region. So whether it's magnificent scenic drives, outdoor pursuits, sporting engagements, great shopping or visiting the many historical towns and sites, there's something for everyone for a great day out.
We'd be delighted to advise and inform you on any one of the many local attractions. Below are a few suggestions of the great days out within easy reach of the hotel.
Bike Hire & Picnic Baskets Available
We are partnered with a local Bike Hire company and our guests can hire bikes directly from the Hotel. Picnic Baskets are also available to hire from the Hotel to ensure that you don't go hungry when exploring the local surroundings on your day trips.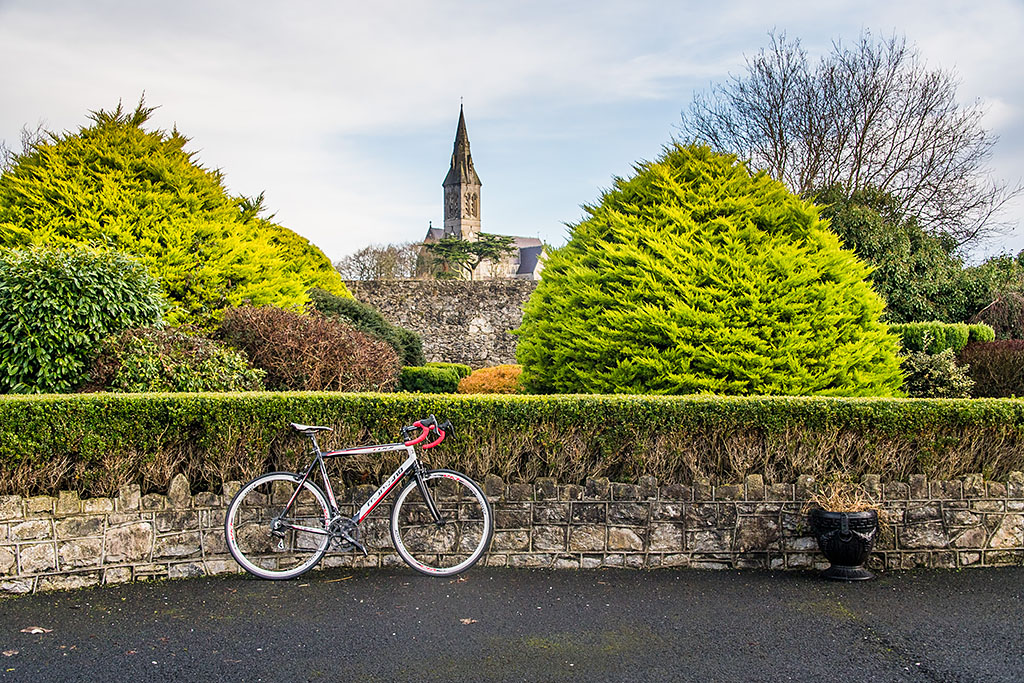 Explore The Limerick Greenway
Rathkeale House Hotel is located right at the start of the Limerick Greenway, step out of our front door and within a couple of steps you are on this fantastic 40km off-road walking and cycling route along an old railway line that connects the three market towns of Rathkeale, Newcastle West and Abbeyfeale in West Limerick. Perfect for families and very safe for kids!
Traversing the Greenway is a spectacular journey through time, heritage and nature, giving the visitor the opportunity to learn more about the people and environment of one of Ireland's hidden jewels, West Limerick. Along this route, close to Ireland's Wild Atlantic Way, you will find Norman castles, abbeys, medieval ruins, old railway stations, a viaduct, the Barnagh Tunnel and breath-taking scenery!
We even offer bicycle rentals and picnic basket hire so you can explore the Greenway at your leisure.
Photo credits: https://www.limerick.ie/limerick-greenway/about
---
Stonehall Visitor Farm/Wildlife Park – Ideal Family Day Out
Only down the road and very popular with families, Stonehall Visitor Farm/Wildlife Park is located in a tranquil & beautiful rural setting in Curraghchase Kilcornan, Co. Limerick and allows the visitors to experience first hand, the enjoyment & fun of a wide variety of animals in a secure and pleasant setting. Parking, play area, picnic area, tea rooms, nature trails and much more. Whether it's a tour with the kids or a birthday party, it is the ideal family day out. Visit their website to see all they offer and to book your tickets.
Visit Adare – Ireland's Prettiest Village
Adare, said to be Ireland's prettiest Village, is less than 10 minutes away. Situated on the river Maigue, a tributary of the river Shannon, Adare is steeped in history dating back to 1200ad. Adare has been the subject of many rebellions, wars and conquests, leaving behind a legacy of historical monuments.
In the early 19th century, the Earl of Desmond, laid the plan for the existing streets and townhouses of Adare. These lands and dwellings were rented to tenants, under various agreements, some of which still exist today.Today, Adare village is an architectural wealth of scenic beauty. The mix of centuries is blended into everyday life as some of the thatched cottages are home to arts and crafts shops.
The main street of Adare is punctuated with beautiful stone buildings, medieval monastries and ruins and the picturesque village park.Adare's streets are lined with original thatched cottages survived for hundreds of years. Some of the cottages are kept by local restaurants and Arts & Crafts shops, but many are still privately owned. Take a stroll though Adare's streets and become transported to a time in Ireland's history. http://www.adarevillage.com
Historic Sites of Interest in
Rathkeale
A market town and parish in the Barony of Lower Connello, County of Limerick, 120 miles S.W. from Dublin, 53 miles N.NW. from Cork and 17 miles S.W.by W. from Limerick on the banks of the River Deel. Rathkeale was once a corporate town of some importance and successfully resisted many assaults during the reign of Elizabeth I.
At a very early age an Augustinian Priory was founded here by a certain Gilbert Hervey. The town consists of one long and wide street running East to West with some respectful houses and a few good shops. The Court-House in the Square is a neat stone building and the bridewell a substantial one. There were two flour mills, one of which is of a large size. The places of worship are the established Church, dedicated to the Holy Trinity, erected on a gentle slope at the West end of the town and a Roman Catholic Chapel in Thomas St., both handsome structures, the former has a lofty embattled tower with crocketted pinnacles.
A prominent object is Matrix Castle which stands on the banks of the river Deel about a mile from the town. It is in a fine situation commanding extensive views of the country including the Shannon river and the Clare and Tipperary mountains. It was besieged by Cromwell, but received little injury from his hands and within a few years had been put in a state of complete repair.
Sites of interest include:
---
---
Horseriding at Clonshire Equestrian Centre, Adare, Co. Limerick
The Clonshire Equestrian Centre provides facilities for horseriding & riding tuition. Hunting horses can also be arranged through the Hotel & the local Hunting clubs.
Clonshire Equestrian Centre is set on 120 acres of rolling parkland, in the peaceful and tranquil surroundings of Clonshire Beg, Adare, Co. Limerick, Ireland. Whether you are a child or an adult, a beginner wanting to start your journey as a rider, a rider with years of riding experience, someone coming to Ireland for a horse riding holiday, someone who wants to learn how to jump, someone who adores dressage, someone who cant wait to ride on our extensive cross country course or someone who dreams of passing your British Horse Society exams, you are guaranteed to find a lesson or programme or holiday to suit you here in Clonshire. They offer Residential Riding holidays with English language classes for unaccompanied children and also Residential Horse Riding holidays with Stable Management classes for children and teenagers. They also offer Riding Holidays for adults too so make sure to check out our Horse Riding Holidays section to find an option suitable for you!!
---
World Class Golfing Just a Day-Trip Away
Parkland and Links Courses
Adare is home to the world-renowned championship golf course at Adare Manor which is conveniently located within a stone's throw of Fitzgeralds Woodlands House Hotel & Spa. Set in the grounds of Adare Manor, it was designed by celebrated golf architect Tom Fazio and will host the Ryder Cup in 2026. In the nearby village of Adare, just 7 kilometers from the Hotel Adare Manor Golf Club which is recognised as one of the best hidden gems on the island of Ireland. Set against Adare's medieval Desmond Castle and the beautiful River Maigue, the ruins of the Franciscan Abbey dominate the centre of the course.
Also within easy reach are Lahinch Golf Club, home to the 2019 Irish Open, Dromoland Castle Golf Course, Trump International Golf Links at Doonbeg and the magnificent Ballybunion Golf Club to name but a few.
---
Roadtrip The Wild Atlantic Way and The Ring of Kerry
Our proximity to the Shannon Estuary and Wild Atlantic Way means you can be on the edge of the Atlantic Ocean within minutes, while the spectacular drive to Killarney and the world-renowned Ring of Kerry drive makes for a memorable day trip.
---
Other Outdoor Pursuits
Other outdoor pursuits include horse-riding, fishing, surfing, diving, archery and even paint-balling. The nearby Ballyhoura Mountain Bike Trail comprises 98 kms of two-wheeled adventures in what is the largest trail network of its kind in Ireland. Or why not take to the water at the University of Limerick Sport Adventure Centre in Killaloe
---
Day Trips From the Hotel
Located close to Shannon Airport and the Wild Atlantic Way, an hour away from Kerry and Galway and less than two hours away from Dublin and Cork, Rathkeale House Hotel is also the perfect base for a holiday packed full of local exploring and easy day trips, discovering the very best that Ireland has to offer. You are guaranteed a great night sleep as the Hotel is build on the grounds of an Old Orchard and is a very peaceful location.
For guests who are not traveling in their own vehicles, the Bus service is available from outside our door, buses run every Hour on the Hour to Kerry and limerick. If you would prefer to use a chauffeur driven car, we can arrange a car and driver for you to help you explore the Mid west region.